Roof Repair Services in Denver & Boulder, CO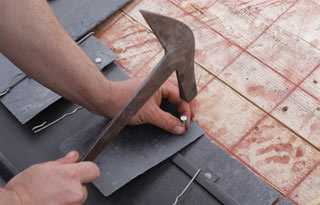 Today's roofing materials help create roofs that last for decades, but like all systems in your home or commercial building, maintenance and repair work are sometimes needed. For many roofing companies, repairs and maintenance are not something they really want to do. They'd rather use the need for repairs as a way to sell you a brand-new roof, often long before you need a replacement. As the most trusted contractor in the Denver area, we'd rather repair your roof and give it years of additional life than to take advantage of its problem to convince you to replace it by us. For Incline Roofing, repairs are just another way to provide excellent service to our valued customers. We know that if we help a property owner save money and extend the life of their roof, they'll call us when it's time for a new one. Professional repairs and maintenance are part of our dedication to complete customer satisfaction. Call us immediately if you need leak repair or storm damage repair:
Efficient, Professional Leak Repairs

Whenever a leak happens, it's an emergency. Left unrepaired, a leak can result in very costly damage to your home or commercial building. As soon as you see any sign of water leaking into your property, call us immediately. We'll send a qualified, experienced technician to your property. He'll quickly locate the source of the leak, evaluate your situation and determine how best to stop the leak and avoid additional damage. In most cases, a repair can be made that preserves your roof's appearance and solves the problem at a reasonable cost. We'll never use a leak to try to sell you an unneeded replacement. As long as your roof is sound and the leak can be repaired, we'll make the repairs quickly and efficiently for you.

Flashing & Roof Penetration Leak Repairs

The flashing and other materials around valleys, chimneys, dormers, skylights, ventilation fixtures and vents on your roof are a common source of leaks. Often the leak shows itself far from the source of the leak, but our expert roofers can spot the actual source of the leak by inspecting your attic. Once the source of the leak is identified, our technicians can usually repair the leak, seal the flashing or even replace damaged flashing to permanently fix the problem. As a quality-oriented roofing contractor for the Denver area, we know that the proper sealants and repair techniques can often take care of these leaks without the need to replace an otherwise sound roof. You'll get years of additional service from your existing roof.

Roof Shingle Repairs

Localized damage to shingles or other materials don't necessarily mean that your roof needs replacing. A fallen tree branch, falling objects, or even careless foot traffic can damage shingles or other materials. For small damaged areas, our skilled roofers can carefully remove and replace just the damaged shingles. In almost all cases, we can match the damaged shingles and preserve the appearance of the roof, making the repair almost unnoticeable. Call us for any leak or storm damage and let us determine if repairs are appropriate and can extend the life of your roof. Our experts can usually find ways to make repairs and help you save money.

Snow & Ice Dam Removal

In the Denver area, snow accumulations are common during the winter months. Although the roofs on buildings are designed to handle typical snow loads, extremely heavy snows and recurring snowfalls can build up accumulations of snow that should be removed. In addition, heavy snow accumulations can result in ice dams near the eaves of your roof and create leaks into the interior of your home and cause extensive, costly damage. We offer snow removal and ice dam removal services done properly and professionally. Amateur or unprofessional snow and ice dam removal can seriously damage your roof and cause even more problems. Call us anytime you're concerned about snow accumulations or if you see large icicles that indicate ice dams.
Professional Roof Repair Services in Denver & Boulder, Colorado
Many property owners rely on handymen and inexperienced workers or try to handle roof repairs themselves when problems develop. That's a mistake that can lead to costly additional repairs. If your roof develops issues like leaks or shingle damage, rely instead on the professional services of our trusted roofing company. We'll evaluate your problem accurately and make any needed repairs properly for you. We'll never recommend a roof replacement, like some roofing companies do, if proper repairs will extend the useful life of your roof. We are a full-service roofing Colorado roofing contractor, and we put our customers first in everything we do. Contact us immediately about any roofing problems you experience and put the Denver area's leading roofers on the job.